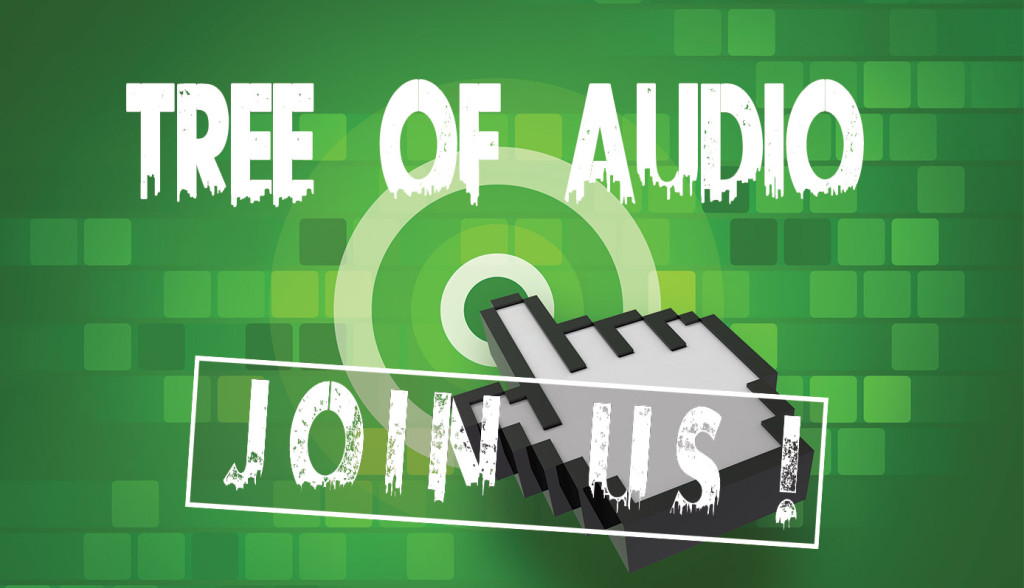 Top 3 reasons to join us from past members:
Matt Ryan – Sound Designer Electronic Arts Canada ca.linkedin.com/in/mattryansound
1. Efficient: Not only was it efficient for the sound designers to have an effective way of reaching out and working on a lot of awesome games but it also streamlined a pipeline for game devs who would normally not have time time to sort out getting audio assets to get awesome, custom tailored sound design and music for their games.
2. Community/Support: It supplied a forum for sound designers to get together to learn and network. It is very intimidating for a sound designer/composer to show up to a game jam without a dev team and try and sell yourself to a team. You may go the entire weekend without working on a single game, especially if you are shy like me! Having an audio team makes it very easy to get introduced and feel a part of the jam instantly. Each sound designer/composer also comes from a different background and has a different level of experience which really helped everyone push themselves to level up!
3. I can't narrow it down to a single third item. It was a ton of fun, I got to push myself to see what I could come up with in a short amount of time, I got to try new things, meet new people and feel a part of the global dev community! Nothing beats that. The overall experience of being a part of something larger than yourself really says it all. And I believe without the Tree of Audio, that experience would be much more hit and miss. I cannot thank the Tree of Audio enough for what it offers and I hope to be a part of it for many jams to come!"
Cody Behiel – Sound Designer at Electronic Arts Bioware     http://ca.linkedin.com/pub/cody-behiel/46/6a4/728
1. Being that this was my first ever game jam I was unsure of what to expect and having the tree of audio there to help acclimate me was a wonderful experience.
2. Having a large group of collaborators to bounce ideas off of and learn from was hugely beneficial, being in audio you often work alone so it's always a joy to have fellow sound designers to work with.
3. Our system of google docs allowed everyone to work at the pace they saw fit but there was never a shortage of work. If you were gone when the devs came to pitch their ideas everything would be summarized in the docs and you could start working immediately.
Evan Witt – Composer / Lab Research Assistant  https://www.linkedin.com/pub/evan-witt/11/402/1b3
1. Networking – It let me connect not only with fellow students and beginners, but also with industry veterans, and many developers.
2. Education – It gave me a pool of experts to pull from and learn from. I learned more FMOD than I have in a long time.
3. Specialization – I may have been one of the lucky ones, but I was able to focus mostly on exactly what I liked to do: orchestral MIDI tracks.
Jacob Burgess – Voice Actor     www.makewordshappen.com
1. Streamlining: The Tree of Audio streamline the process of who needed voice over for what giving me more freedom to help out with as many games as I could and still have time to do my grocery shopping.
2. Networking: Getting to meet and speak with so many audio directors what a godsdamned delight. 3. Yanni's scent: Yanni smelled real nice.
Rodrigo Lengning – Sound Designer At Electronic Arts Canada    http://ca.linkedin.com/in/rodrigolengning
1. Creative Environment. Working inside a huge creative environment was great. With everyone having the same final goals (games), it helped me push myself further than I normally would.
Also, being able to work side by side with all the other sound designers in the Tree of Audio corner was awesome!
2. Making New Contacts. Maybe this is the top point in the Global Game Jam for me. I really enjoy working with other people and getting to know new professionals.
Again, having a coordinated group of sound designers gathered around the Tree of Audio was great to exchange experiences and ideas.
3. Fun!  Well, even though everyone was working a lot, it was also so much fun. Just as an example, I didn't sleep the night between Saturday and Sunday so I could keep working, but that didn't affect me at all. Since there were still other teams and people working as well, it helped me to keep going and also enjoy the whole experience.
Simon Cho – Sound Efects Editor at the Sound Kitchen  ca.linkedin.com/pub/simon-cho/4b/649/ba6
1. Networking within the industry – It was good to meet new audio people as well as reunite with people I already know.
2. Experience – Game jam allowed me to engage in conversation with programmers, designers, and artists to get a sense of the industry as a whole.
3. Fun – Once a year opportunity where the pressure to meet expectations isn't there, it's just to develop games!
Beso Kacharava – VFS Alumni &  Sound Editor at Sarke Studio  ca.linkedin.com/in/besok
1. Meeting fellow sound designers. I enjoyed working with other sound designers and sharing tips and tricks with them. It can be beneficial for everyone who is interested in sound.
2. working on several games in short amount of time. Being part of tree of audio gave me opportunity to set myself challenges by working on several games in 48 hours. Great practice
3. Easily aaccessible for game developers. It's easier for developers to meet sound designers in one place and get ideas from several professionals how sound can work in their games.
Beatrix Moersch – Sound Designer & VFS Alumni  ca.linkedin.com/pub/beatrix-moersch/60/83a/2b4
1. Many games to choose from and work on, without having to seek out game creators. It was fantastic to have people coming to us so that we could focus our energy on sound work.
2. Chance to try new things. I created my first piece of music without too much risk because I knew if I couldn't accomplish it on my own, others with the necessary skill sets like Matt and Beso would be there to help me out.
3. Future opportunities for skill improvement through workshops. Very cool opportunity here! I've always wanted to go to the indie game jams, but never manage get in before its full on the rare occasions I'm not working.